Job Offer at AgroParisTech, Massy, F-91300, France - URGENT | contact: Olivier Vitrac | see all job offers
Web/Software Engineer/Designer
---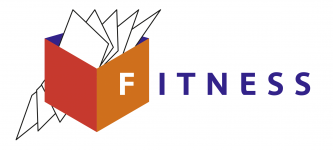 ---
Position offer: helping dissemination of research results to end-users
Five European countries and eight major European institutions and Universities are developing a free and open-source platform to educate and train current and future professionals on all aspects of food packaging. We offer a blended content with on-line presentations (~85), interactive quizzes, databases and advanced computational tools.
The link to the open-source platform is: https://fitness.agroparistech.fr.

The project FITNess " Food packaging open course-ware for higher education and staff of companies " is funded by the European Union's ERASMUS programme (contract 2017-1-FR01-KA202-037441).
Job description
The 3 months position (available immediately) is open at AgroParisTech. The preferred location is in AgroParisTech site of Massy, France, but the position can be also open in Paris (5th arrondissement) at AgroParisTech headquarters.
The engineer or experienced technician will assist the developers, contributors, professors, teachers in expanding the platform (content, interactivity, design).
Job requirements
A Bachelor degree is required. If not, it must be replaced by significant experience in similar activities. As the position is open within a project involving several countries, sufficient knowledge of English is mandatory (EU level B2 minimum).
Contact
Please send CV to Olivier Vitrac, Researcher at INRAE and main developer of the platform Fitness.
---
$ last revision - 2020/09/02 $